Devin + Olivia // Wedding // Mount Hope, Ohio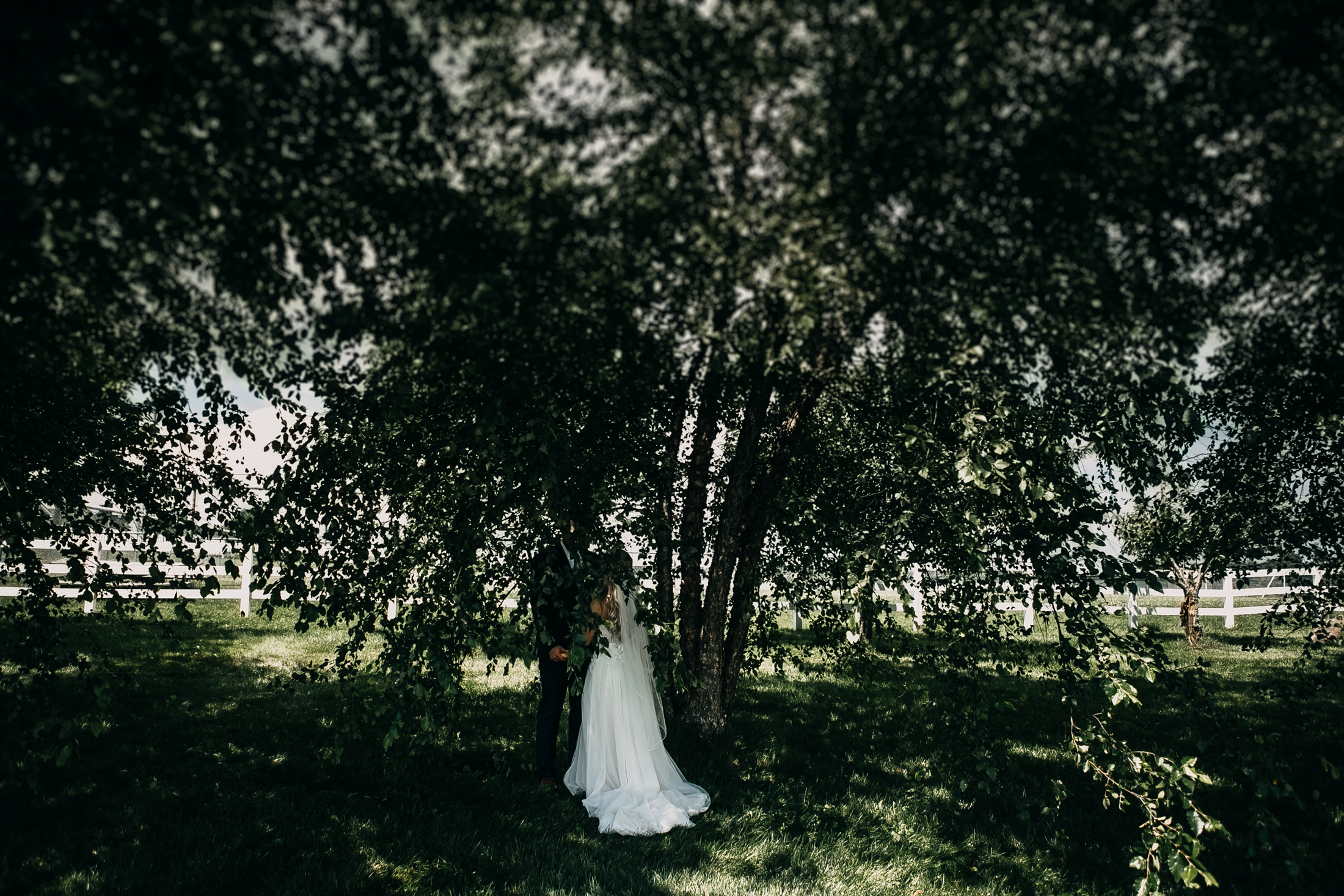 wedding // mount hope // ohio
It's rare to find love so honest and true with people so young. With Devin and Olivia, I could feel the love the moment I walked in Starbucks to meet them for the very first time. 
Seven (and a half) years ago, Devin asked Olivia to be his girlfriend. They were in junior high and as Olivia's sister put it, "The tallest kid in the class and the shortest kid in the class finally got together." Through the remaining middle, high school, and then college at Mount Vernon Nazarrene University, this couple clung to each other and their love for Christ during it all. Friends, I cannot stress enough how in love these two are, and were on their wedding day. Those young kids from seven years ago tied the knot and became Man and Wife, and it was one of the most beautiful days I've ever witnessed. 
Olivia designed her dream wedding, and it showed. The lush greens, her sister singing the prelude, the community dinner tables, the scraps of her bridesmaid's dresses that tied together her bridal bouquet... I'd be lying if I said I didn't cry on their wedding day. 
Devin spent his day looking at Olivia like she was the most beautiful, the most perfect, the most loved woman he had ever seen - he looked at her like she was magic he didn't know how to handle. Olivia spent her day talking about the man she waited her life for, the man she prayed for, the husband she dreamed of. She looked at him like he was every prayer she had ever whispered come true. 
Devin cried, Olivia cried, and I cried. I feel so blessed to have witnessed such faith and the union of two beautiful souls. Thank you thank you thank you.